Jan Abrahamsen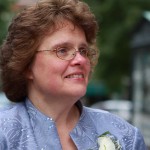 Jan Abrahamsen, Para-Accountant
Jan has been at Zack & Company since 1995.  Her duties include bookkeeping, and preparation of tax returns. Call Jan for questions about QuickBooks.
She received a Bachelor's Degree in Management Information Systems from Northeastern University and an Associate's Degree in Computer Programming from Castleton State College.
She lives in Natick with her husband.