Kyle Colten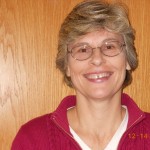 Kyle Colten, Tax Assistant
Kyle has been working at Zack & Company as an administrative assistant since February of 2002. Kyle answers the phone, and greets visitors. Her primary duties include assisting in the preparation of tax returns, bookkeeping,  and assembling tax returns. Some of her other duties include preparing 1099's and maintaining the files.
Kyle has a B.A in Economics and has also taken courses in Accounting and a Tax Preparation training course covering the preparation of individual tax returns. She has previously worked at Dow Jones & Co as an Account Manager.
Along with working part-time at Zack & Company, Kyle has been married for 21 years and is the mother of two children. Kyle and her husband, Jeff, make their home in Framingham.