Michael Zack, CPA, MST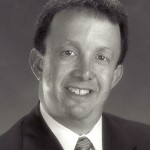 Michael is the managing partner and one of the founders of Zack & Company, P.C. along with his father, Harry Zack, who has since retired from practice.
Michael brings over 35 years of experience in public accounting and carries on the family tradition of rolling up his sleeves while working closely with his clients.
Michael's focus is not only on compliance work, it extends to business and tax planning, to help clients improve their business while striving to minimize their tax liability.
Michael received his Bachelor of Science in Accounting and Masters of Science in Taxation from Bentley College.  He is a member of the American Institute of Certified Public Accountants, Massachusetts Society of Certified Public Accountants and National Conference of CPA Practitioners.
Michael is a student of the Martial Arts and enjoys an occasional round of golf.  He has 2 children, Danny and Amy, working in California, and lives with his wife Jean, of 29 years.